Skip to Content
Camping at Mountain Bike Oregon
Tents, Vans, Trailers & RVs Are All Welcome!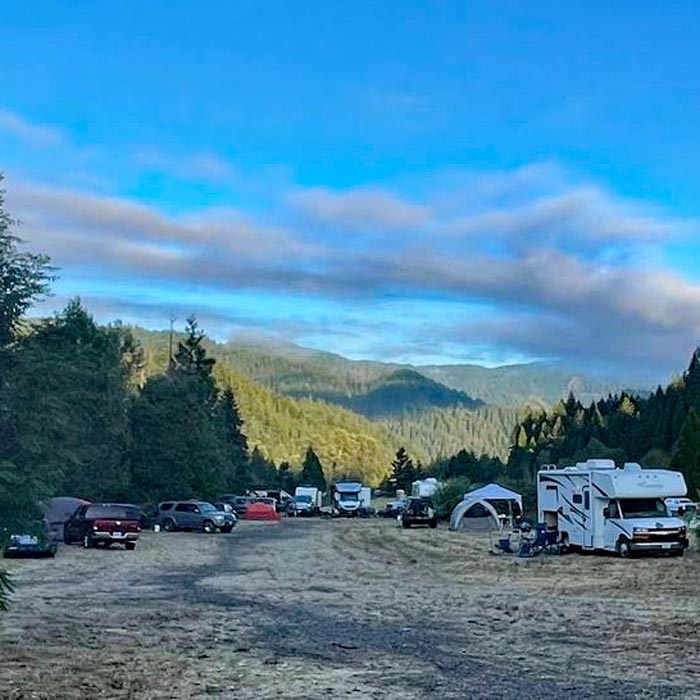 Camping Details
Camping on site is included in your festival pass!
All RVs, trailers, and vans will fit in our campground! There are no length limitations.
Camping is a short skip, hop, or pedal from all the action of Mountain Bike Oregon.
Choose your camp spot when you arrive, there are no reservations.
Porta potties are available in the camping area.
There are no hookups so come prepared to be fully self-contained.
We ask if you run a generator, you be kind to your neighbors and turn it off between 9:00 PM – 7:00 AM.
No Fires are allowed on the site. No exceptions.
Most tents camp in the shady, grassy areas near the river, while RV's, trailers, vans, etc. choose to park more in the middle of the field.
We recommend bringing shade with you for hot afternoons (but make sure to tie everything down, it can get windy).
There is no water in the camping area and limited garbage. We ask that you pack out what you brought with you, especially recycling.
There is security on site, but locking your bikes when not riding is recommended to be safe.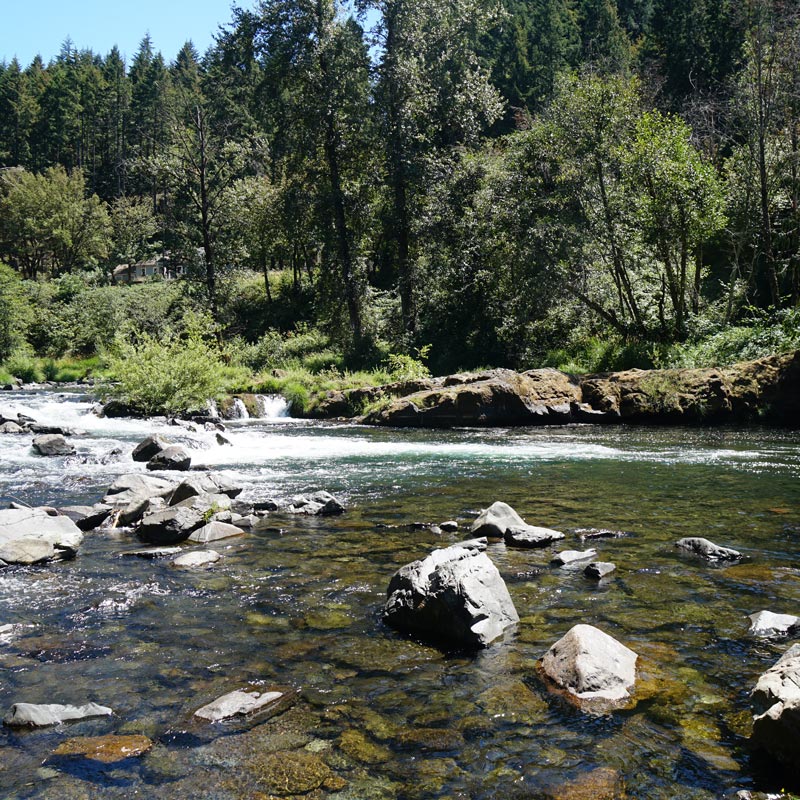 Swimming Hole Access
Yep, you read that correctly! The swimming hole at Mountain Bike Oregon is accessed directly from the camping area!
There's a short trail down to the sandy beach with shade and room to leave towels, shoes, and extra clothing. The swimming hole has a mini-waterfall, room to swim, and shallow areas to lounge in the water with a beverage.
For those not riding, the swimming hole is also a great place to spend the day while most participants are out on the trail.
Not Wanting to Camp?
We get it, camping is not for everyone (but we swear it is super fun – and safe, no need to drive to your accommodations after evenings in the beverage garden). Oakridge and Westfir are small communities, so here are some recommendations for places to stay:
Westfir Lodge: The lodge is across the covered bridge from the festival. We recommend booking early to ensure you can reserve a room.
Dead Mountain Lodge: A 3 bedroom, 4 bed, 1 bath guest lodge a short distance from MBO festival grounds.
Jasper Lodge: A 4 bedroom, 4 bed, 2 bath house rental in Oakridge, a short drive away from MBO
Oakridge Inn & Suites & Arbor Inn Motel: Both in Oakridge on Hwy 58, less than a 10-minute drive from the festival location.
Airbnb lists many options in both Westfir & Oakridge.
Note: If you are staying off site, there is room to park your vehicle at MBO during the day.
Reserve Your Spot Now at Mountain Bike Oregon