Skip to Content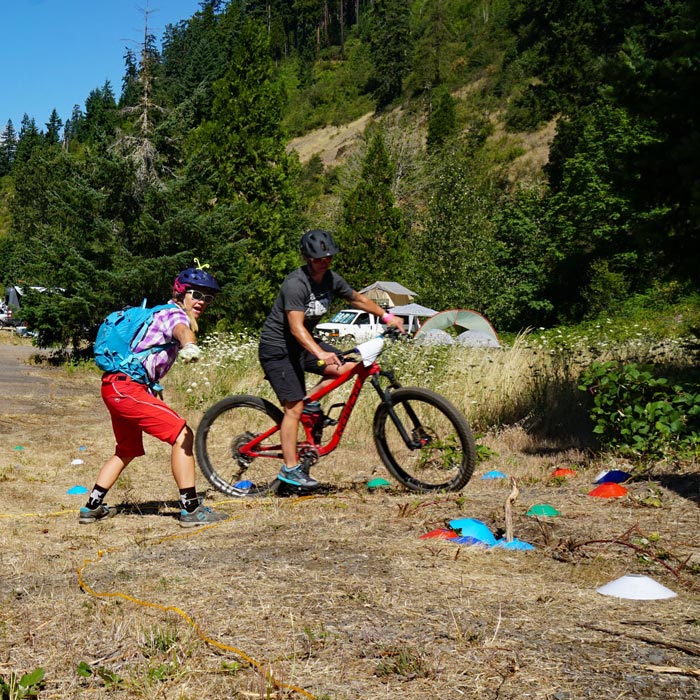 Ladies Skills Clinic
Join us in Oakridge for our awesome Ladies Clinic at Mountain Bike Oregon!
Fundamental & more advanced MTB skills & riding techniques instruction provided by our team of professional MTB Instructors. Intermediate to advanced riders will also ride Oakridge's diverse network of Oakridge trails, with on-trail instruction.

Progression-focused – learn a range of techniques to improve your overall riding confidence. Our awesome clinics include:
Thursday evening, 5:00 – 6:00 PM: Evening Ladies Skills Clinic meet & greet
Friday & Saturday:

NEW for 23!! Beginner Riders: Friday & Saturday, 9:00 AM – 12:00 PM

Friday & Saturday morning skills instruction sessions on-site at MBO festival grounds.
The beginner clinic is a 2-day clinic.

Intermediate Riders: Friday & Saturday, 9:00 AM – 3:00 PM

Morning skills instructions followed by instructional trail-side riding on fun intermediate and up level Oakridge singletrack.
Instruction will be broken into groups specific to your riding abilities.

Saturday, 4:00 PM: Ladies wine & cheese happy hour with Showers Pass
Sunday, 8:30 AM – 1:30 PM

Intermediate Riders: One day of shuttled, guided, on-trail instruction on fun, flowy singletrack to put your new skills to the dirt.

All Clinic Participants:

Daily morning yoga.
Important basics and focused skills instruction for low to experienced intermediate riders.
End every day with some high fives and mile-wide smiles!
Opportunities to demo high-end bikes for free to use during the clinic!

"The Women's Clinic was amazing! All of the instructors were encouraging, enthusiastic, and showed such a passion for women in mountain biking. I did things I never knew I could do. I will be back!!"
– 2022 participant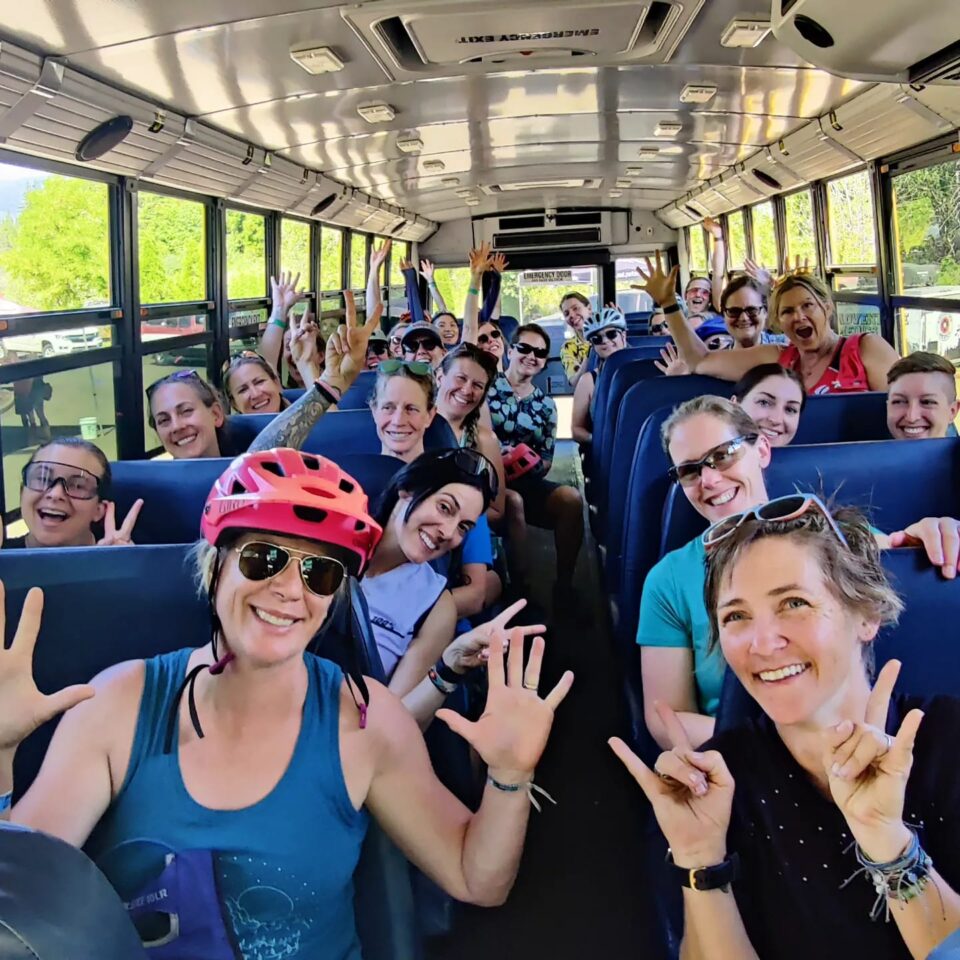 Skills Instruction Details
The MBO Ladies Skill Clinics are progression-focused. Your coaches will provide a range of techniques to improve your overall riding confidence including interpreting and breaking down skills to help you overcome challenges and take your riding to the next level.
Space is limited to:

Beginner clinic: 10 ladies.
Intermediate to Advanced clinic: 35 ladies.

We will have 5 coaches and additional skilled helpers, all with many years of experience.

Our head coach is Amy Wilson, of Elevon MTB Coaching & Clinics who is a certified Professional Mountain Bike Instructor (PMBI).

This is a no-drop event, we are only here to have fun!
Participant Skill Level
Our awesome skill camp is geared for all people who identify as women who have been riding singletrack for at least one season.
Ladies Skills camps are available for two different riding levels:

Beginner specific skills: Friday & Saturday mornings of instruction.
Intermediate – advanced riders: Friday & Saturday mornings of instruction (broken up into different ability levels), afternoon & Sunday on-trail rides.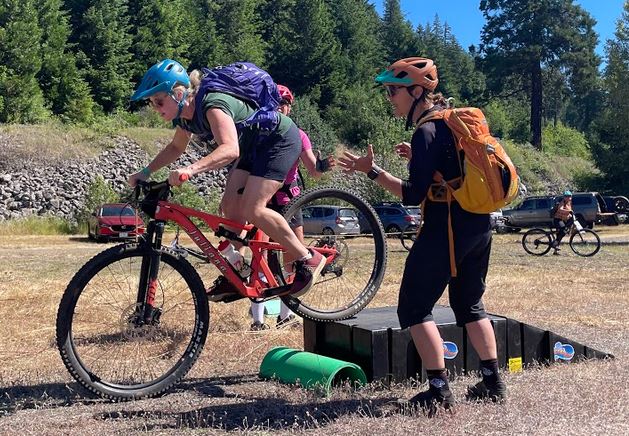 Package Includes
80 acres to camp along the banks of the beautiful Willamette River. Primitive camping w/ no hook ups. Room for RV's, campers, Sprinter Vans, cars, and tents.
Hot breakfast & coffee and a bagged lunch Fri-Sunday.
FREE! Bike demos (based on availability).
Post-ride happy hour parties including exclusive Ladies Happy Hour!
ALL INCLUSIVE nightly adult beverage garden (21 & over after 8pm) that serves Oregon beer, wine, cider, & kombucha.
Vendor area with many bike companies present showcasing their products.
Nightly fun and games, including the famous mini bike race & music.
Intermediate Clinics only: Friday & Saturday afternoon shuttles.

These shuttles are for all MBO participants and won't have a teaching component. Note: Trails are intermediate level and up. Might not be comfortable for some beginner riders. Coaches will be able to advise.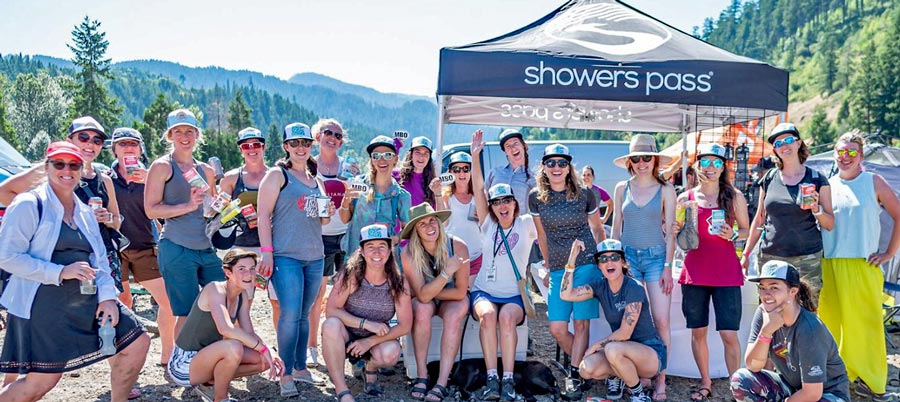 Frequently Asked Questions

Reserve Your Spot Now at Mountain Bike Oregon