Skip to Content
MBO Vendor and Sponsor Registration
Set Up Days: June 22-23, 2022
Festival Days: June 24-26, 2022
Mountain Bike Oregon (MBO) is Oregon's premier mountain bike festival in Oakridge, OR with a devoted following to all participating vendors and sponsors.  Register your booth at MBO 2022 today.
What's Included  |  Booth Details  |  Sponsor a Ride Package  |  Vendor Schedule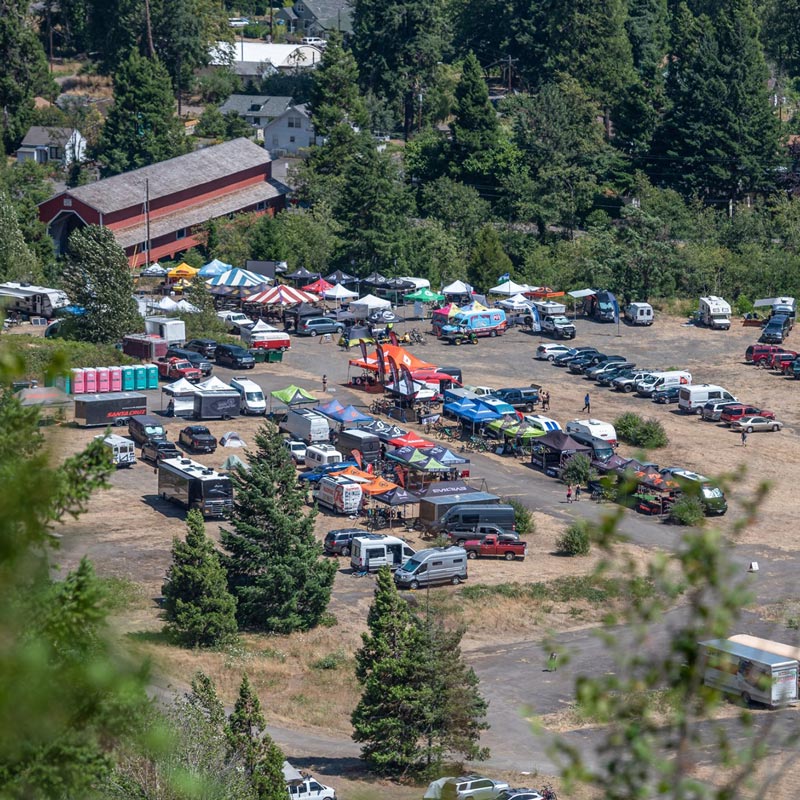 Authentic Brand Awareness
The festival grounds keep all aspects of MBO in one place creating an opportunity to connect with participants all hours of the day in a way that no other bike festival offers: 
Connect with your customers, answer their questions, see how they interact with your products, and hear their feedback both in your booth & by sharing the trails together.
For demo brands, riders will get the opportunity to take your gear out and test them on the trail for a genuine brand experience.
MBO participants are having the time of their lives. Connect your brand to that awesome feeling. Nothing else compares to this level of interaction!
All vendor booth registrations include the following:
Ample booth space in either the Expo or Bike Demo area
Staff access to the entire festival
On-site camping for tents, RVs or vans
Daily breakfast & bagged lunch Fri-Sun
Evening adult beverage garden with beer, wine, cider & kombucha
Business logo on event website (with hot link option)
Pre-event mentions on MBO's Facebook & Instagram pages
Guided shuttles options on the best trails in Oregon – either with other vendors or event participants
RECOMMENDED: VENDORS CAN ARRIVE AS EARLY AS WEDNESDAY, JUNE 22ND FOR EXTRA RIDE & BOOTH SET UP TIME!
Sponsor a Ride Package
Deepen Your Connection With MBO Participants!
Partnership Level Sponsorship $1500
Your business name is added to your package name:

Ex. "Package #4 – Amped Up, brought to you by (your name).

Additional advertising prior to the event:

Your ride package title on the MBO website "Ride Packages" page.
Your ride package title on the event registration page, in confirmation emails, & in all Facebook & Instagram references to your package.

Exclusive daily access to all riders in your package (approx. 45 people):

Opportunities for your staff to join the rides daily, to interact with the participants.
Options to host special events at your booth just for your package riders.
You can offer special gear, swag, etc. for your riders.
Supply the post ride drink cooler for shuttle rides home, hand out swag in the shuttle rigs too.

Full event access for 3 staff members:

Includes camping, breakfast & lunch, & all inclusive adult beverages.
Additional staff can be added for $250 each (up to 3ppl).

Includes large or demo booth space:

Includes key placement in either Demo Arena or Adult Beverage Garden.

Hot link logo on the Vendor web page: Your logo linked to your website.
Special shout outs throughout the event from the beverage garden MC specific to your company and products.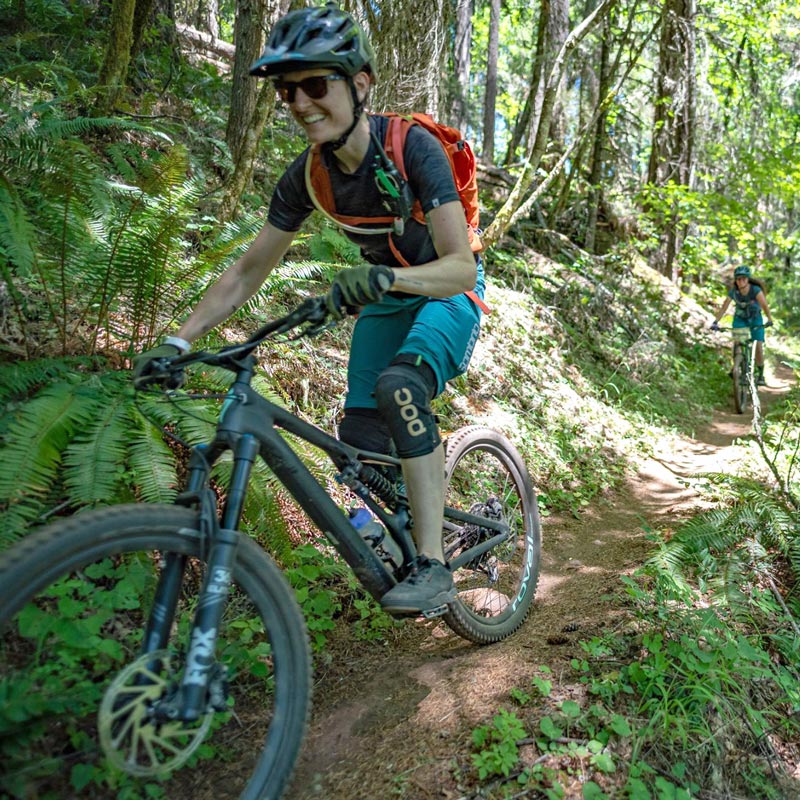 Vendor Registration Check-List
Read Entire Webpage
Read this entire webpage to understand costs and event arrival times.
Vendor & Sponsor Registration
Scroll to the bottom of this page to fill out the vendor & sponsor registration.
Finish Form
Finish the form including payment for your booth space. Until you have paid for your booth, you are not registered.
Order Certificate
Order your certificate of insurance for the event naming Mountain Bike Oregon, LLC at 150 NW 6th St, Newport, OR 97365 as an additional insured.
Email Us
Email your certificate of insurance to director@mtboregon.com.
Email MBO your company logo & marketing images to melanie@mtboregon.com.
Vendor and Bike Demo Booth Schedule
Friday-Sunday participant shuttles leave between 7:30 – 10:30 AM and return between 2:00 – 4:00 PM.
The expo area booths are more popular in the afternoon and evenings, especially when the Adult Beverage Garden and Food Cart area is open from 4:00 PM – 10:00 PM. Demo bike companies get a lot of morning traffic to pick up bikes, and afternoon traffic to return bikes, ask questions and reserve bikes for following days.
Vendor Set-Up and Check-In Hours
Wednesday, June 22nd Early Check-In: 4:00 PM – 7:00 PM
Thursday, June 23 Vendor Check-In: 12:00 PM – 8:00 PM
Arrive as early as June 22 for extra ride and booth set up times. Shuttles can be arranged for the 23rd if there is interest from enough vendors.
Note: Please go to Vendor Registration as your first stop when you arrive at MBO to welcome you and get you set up in your assigned spot. After you cross the covered bridge, Vendor Registration is on your right.
Expo and Bike Demo Booth Hours
Thursday: 4:00 PM – 8:00 PM
Friday: 7:00 AM – 11:00 AM*, 2:00 PM – 6:00 PM
Saturday: 7:00 AM – 11:00 AM*, 2:00 PM – 6:00 PM
Sunday: 7:00 AM – 11:00 AM*, 1:00 PM – 3:00 PM
*Morning times normally for Bike Demo booths only, but depending on your product, expo booths can be open.
Register Your Booth Today
Reserve Your Spot Now at Mountain Bike Oregon